+ Pool, Kickstarter, And Why NYC Needs To Take A Chance On Young Architects
Originally published by Architizer on July 15, 2013.
Last week, I was on the edge of my seat, nervously refreshing + Pool'sKickstarter page. Would this platform prove its mettle to support projects that didn't trade on nifty 3D technology or nerdy video games? Could a self-cleaning, public pool in a river galvanize the local community to part with dollars whose return is a warm and wet feeling?
With 23 hours left, the young collective of Family and PlayLab (average age 30) achieved its goal, but it should have been easier. The first three days of the month-long campaign went swimmingly well as we watched the ticker rack up $100,000. Then the waters went still. Old friends and new colleagues started flooding Archie, Dong, and Jeffrey's email box asking how do we rebuild the momentum? Interviews and blog posts were solicited, new video content produced, tweeting and Facebook posting ramped up, outreach to personal and professional networks devised.
This is the Big Apple, where angel investors in a blink write seven-figure checks to 20-somethings touting the next whatever online platform. Taking risks is synonymous with innovation but rarely is this demonstrated in the built environment in New York City. By the time architects are 28, they have accumulated seven years of schooling and three years of training. In a town that is youth-obsessed (Alexander Wang steers Balenciaga at 29 or Lena Dunham directs Tiny Furniture at 24), architects have largely been excluded from the sandbox. Yes there's the annual Young Architects Program at MoMA/PS1 but let's be real—those endeavors are temporary follies—backdrops to a summer party.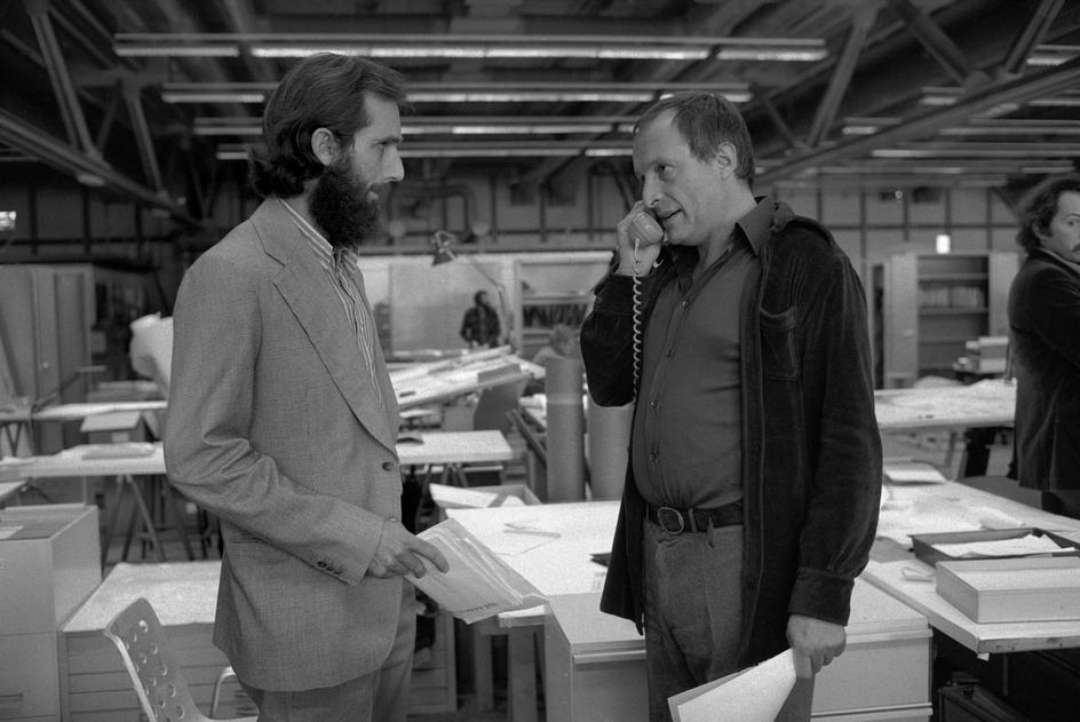 Renzo Piano and Richard Rogers as young architects
There is a long history outside the U.S. where young architects have not only delivered, but also produced groundbreaking buildings. Famously, Renzo Piano (33) and Richard Rodgers (37) beat out 681 entries to design Centre Georges Pompidou in Paris. David Adjaye was 35 when he was awarded the Ideas Stores commission—two public libraries in London that spawned a global movement to revitalize and make relevant community libraries. And in 2011, the Boston-based MASS Design Group completed a patient-centric, cost-efficient hospital (and replicable model), in Rwanda while they were still attending Harvard's GSD. (The hospital won an A+Architecture + Collaboration award, and the firm won the Do Good award.)
When the bell rang on Friday morning, July 12, $273,114 had been raised. Seventy percent of the pledges came from 2,600 people who gave between $25 and $199 dollars. While the city remained on the sidelines, 3,175 citizens stepped in and seeded the floating lab, the crucial mini-prototype that will demonstrate the filtration system in situ. It's a resounding demonstration of the public's belief in young architects to rethink public space and manifest the untapped capital of waterways to benefit the common good.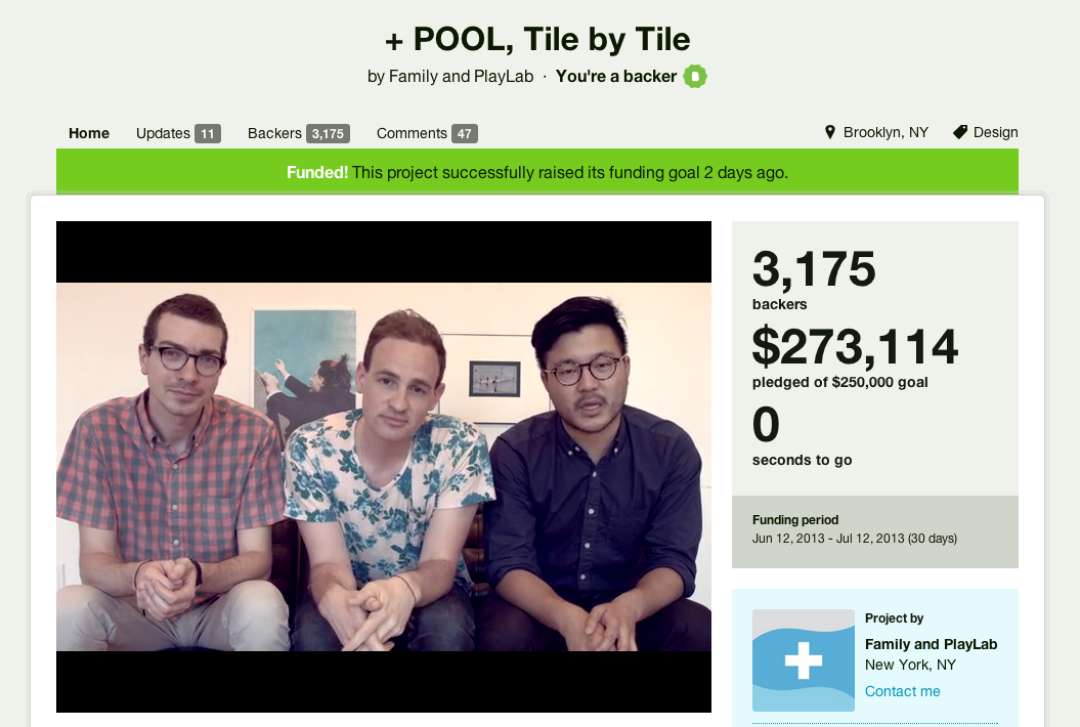 The Olympic size pool has a price tag of $15 million—chump change for a global power city. Series A funding has been accomplished thanks to 3,000 we-are-going-to-take-a-leap-of-faith investors. +Pool is now a no brainer, and it is time for the city to issue a matching funds challenge to a corporate sponsor or foundation to complete this civic deal. Marco? Bloomberg. Marco? Nike. Just do it, please.