Rudolf Stingel Covers Venice's Palazzo Grassi In Carpet
Originally published by Architizer on June 11, 2013.
When I scour rental apartment ads (as most New Yorkers do as a hobby) and the phrase "wall-to-wall carpeting" pops up, I get the heebie-jeebies.
But when I enter the grand Palazzo Grassi in Venice, a different kind of emotion takes hold of me. The venue is covered in head-to-toe carpet as part of an installation for a solo exhibition by New York-based Italian artist Rudolf Stingel.
The Venice Art Biennale used to be about who had the biggest boat. But now international collectors are demonstrating their might by obtaining historic buildings to house their contemporary art collections. French fashion mogul François Pinault bought the Palazzo Grassi in 2005, after his Tadao Ando-designed museum project on Ile Segun in Paris was canceled. Pinault's foundation subsequently beat out the Guggenheim franchise to renovate a maritime building on Punta della Dogana; he hired Ando to renovate it, and since 2009 has rotated his blue-chip artworks in its muscular space.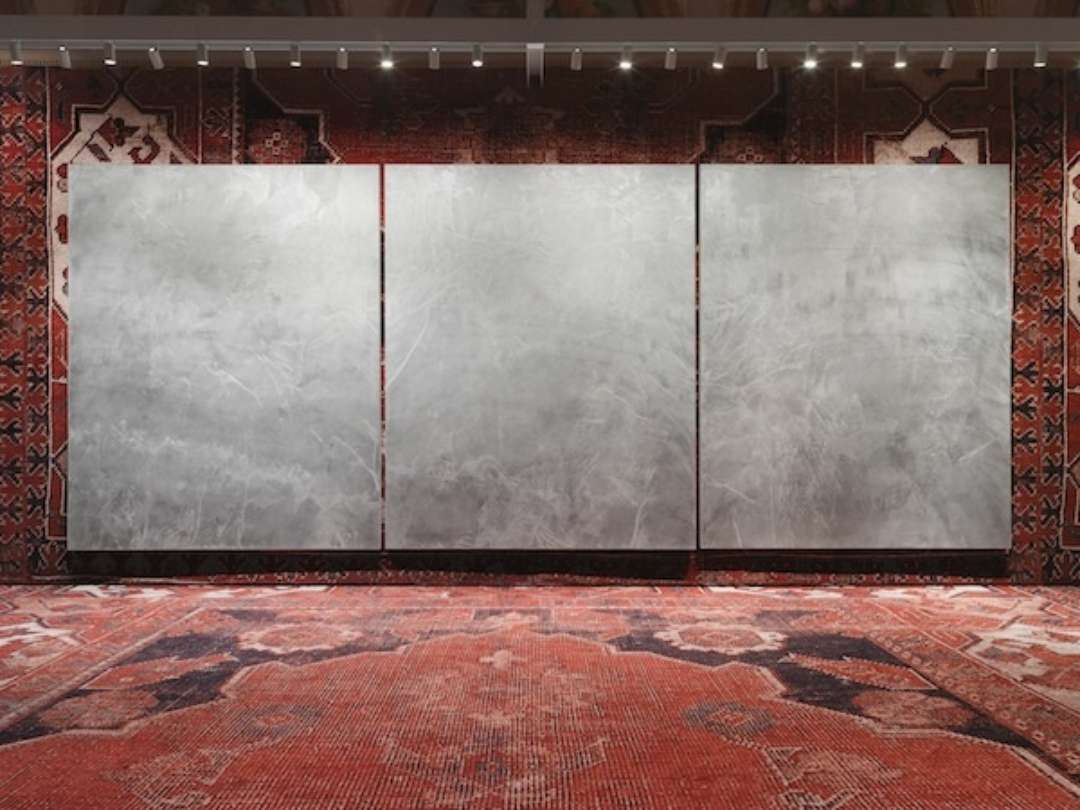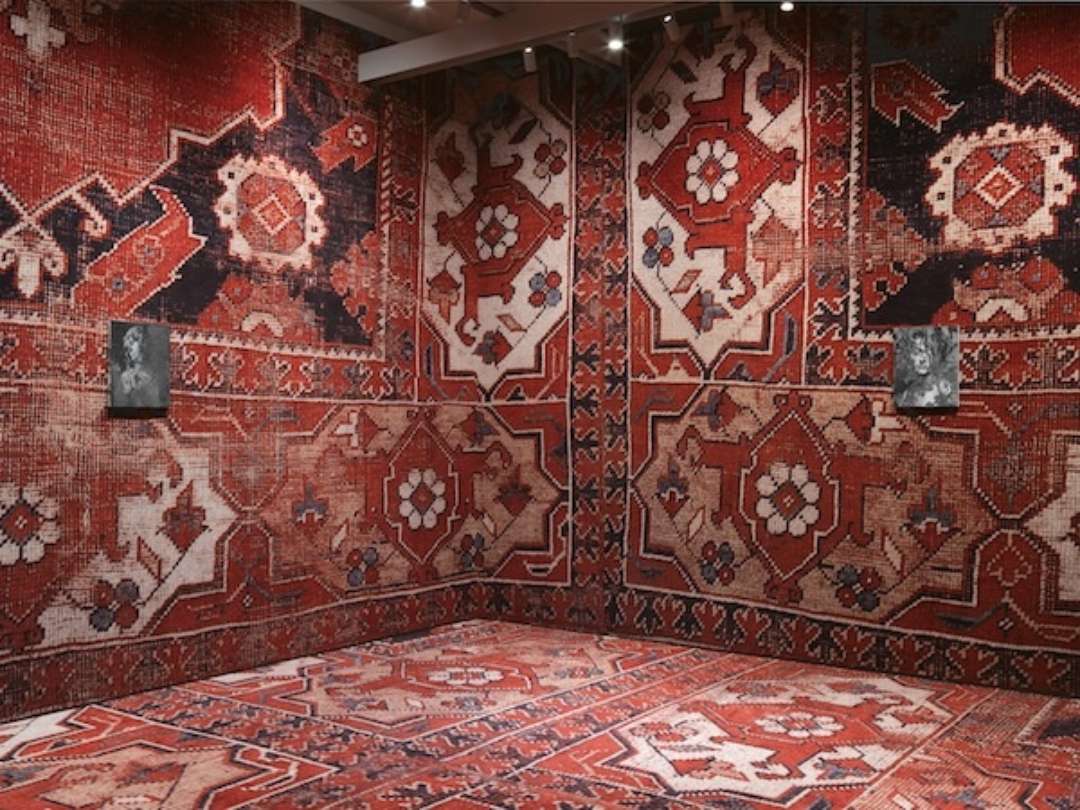 Stingel's work is characterized by a conceptual bravura and an aesthetic elegance achieved by mundane materials: styrofoam, insulation board, or carpet. At the Palazzo Grassi, he blows up an image of a weathered kilim, prints it onto carpet, and covers all the floors and walls.  That's 50,000 square feet of floor and 30,000 square feet of wall.
It's a dizzying, mesmerizing affect. Melting away the classical Venetian architecture of late 18th century, I feel cocooned by a familiar Orientalism. Throughout the exhibition spaces, numerous paintings are hung—each a gem-like discovery against the Persian decorative patterns.  In the ballroom that overlooks the canal, one finds the largest painting in the exhibition: an elegiac portrait of Stingel's friend and collaborator Franz West who passed away in 2012. A befitting tribute when you realize that kilims are often used as prayer rugs.
In some circles, art and religion are synonymous. Venice has nearly 150 churches. The 2013 Venice Art Biennale has 88 national pavilions—ten more countries presenting than in 2011. Dozens of refurbished palazzos are presenting exhibitions of hundreds of artists. Perhaps Stingel's wall-to-wall-to-ceiling motif positions the Palazzo Grassi as a new architectural typology—a 21st century House of God.