Kickstarter Alert: A:LOG
Originally published on Architizer on June 6, 2013.
In the Golden Age of, let's say, the Renaissance, any artist worth his salt knew how to draft, sketch, and draw.
Five hundred years on we've continually redefined what constitutes "art," and drafting is no longer a prerequisite of the profession. Yet architecture is different. Even with the advent of dozens of computer programs that, if mastered, could replace the auteur's sketchbook, architects have stayed the course and fundamentally believe the act of drawing is a necessity in the making of architecture.
So it's no surprise that a recently launched Kickstarter project, aptly named A:LOG, caught my eye. It's a notebook designed by three architectural students from Columbia University's GSAAP, the same school where this year's graduating student body rebelled against its yearbook by tossing the facsimile out of Avery Hall's windows when it turned out to be an app.
The enterprising trio—Paul, Rich, and Ebbe—have scoured design manuals, drawn 112 items that people actually use, and assembled key knowledge into 30 handy pages of "Cliff Notes" for architects. The travel-sized A:LOG covers design information (line weights, font sizes); building elements (door and window heights); technical guidelines (egress, ADA, structure); and architectural references (magazines and websites). An additional 130 pages in various dot grid scales make up the bulk of this sketchbook—and to boot it comes in both Imperial and Metric versions.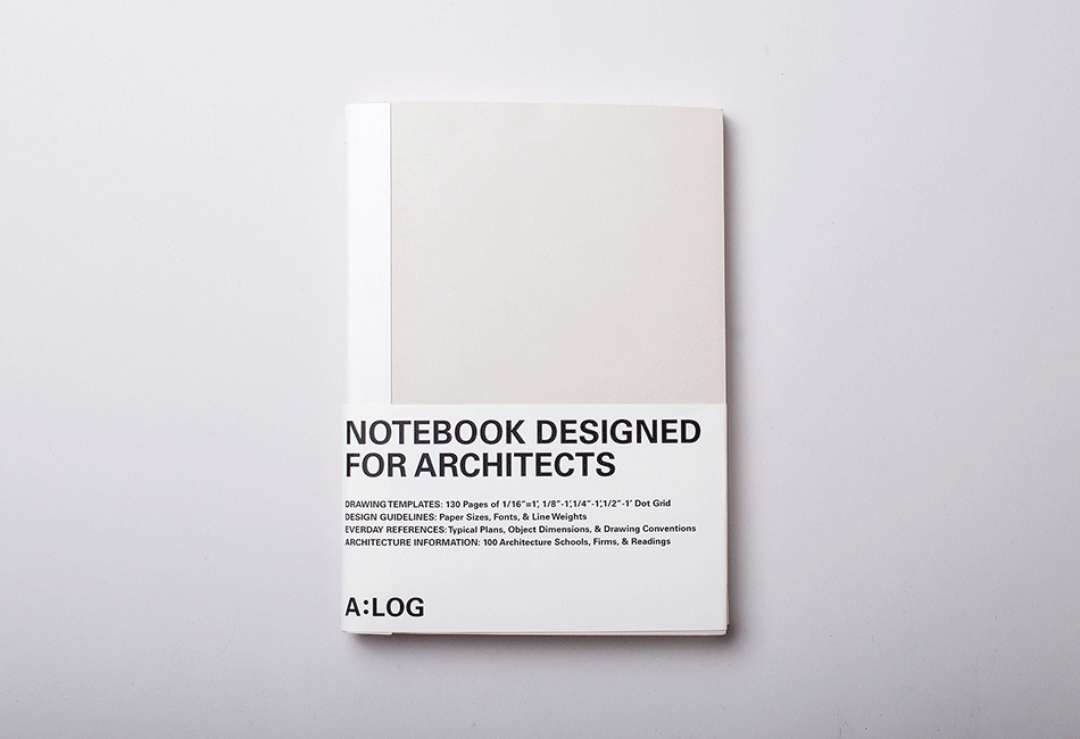 The notebook contains a series of illustrations of daily living scenarios—it's life as it really is: messy, funny, and poignant. After spending more than a hundred hours on these drawings, the A:LOG team plans to release the scalable doodles as free CAD files via their website if the Kickstarter campaign is successful.
Marc Kushner, cofounder of Architizer in a recent Op-Ed for Huffington Post wrote, "Everyone is a fan of architecture—they just need it served to them in the right way." Paul, Rich, and Ebbe are fans and they've put together a terrific tool that makes sense to anyone, from the budding design student to the seasoned architect. And they remind us that architecture is fun.