Ai Weiwei's S.A.C.R.E.D. Is Contrived, Didactic, And Vitally Important
Originally published by Architizer on May 31, 2013.
In Oscar Wilde's 1889 essay, "The Decay of Lying," he writes, "Life imitates Art far more than Art imitates Life."
With the artist/activist/blogger/POW and oft-architectural-collaborator Ai Wei Wei, it's hard to discern.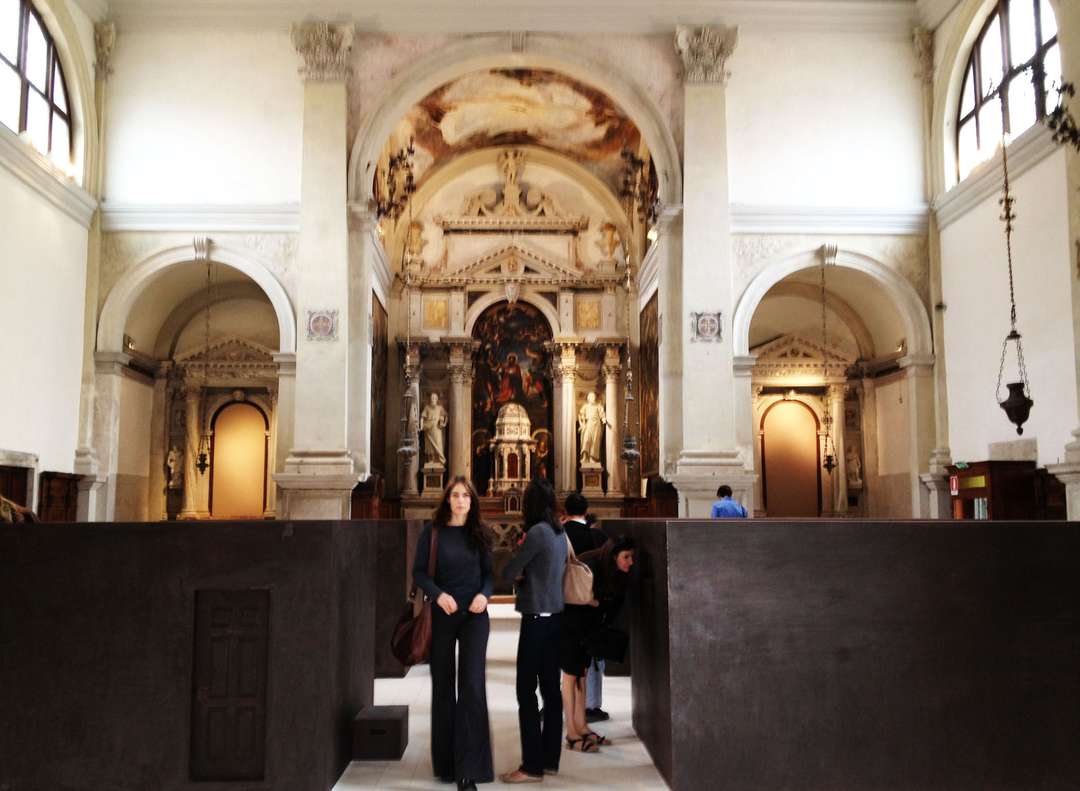 Working for two years after Ai Weiwei's release, a secret army of assistants produced the detailed tableaux in fiberglass. The artist has conveyed that the process of recalling the minute details of his incarceration was and remains a form of therapy. The veneer wood-tile floor, the duct-taped walls, and a grimy toilet leave nothing to the imagination. Prison life was banal and basic. Surprises include the fashionable camouflage boots worn by the Chinese guards; a shower stall floor occupied by soap, shampoo, conditioner, and body lotion; and the size of the cell, which is comparable to New York City's micro units.
In Ai Weiwei's art, nothing is lost in translation. He sleeps with palms face-up, he places the iron sarcophagus in the center of the church, and he readies himself for sainthood. His mental picture is literal, and it makes for contrived, didactic art.
Yet his career, his campaign, his cause has been one filled with noble endeavors, and as a persona he is a force of nature who speaks for those unheard. He and his many platforms (be it the upcoming heavy metal album "Divine Comedy," a blog post on the state's control of information, or an artwork listing the 5,000 names of dead children) are a necessary and constant reminder that China's economic power comes at a great cost.
There is no imitation. His Life is the medium for the message.