Rocks And Ducks: A Mind-Blowing Stroll Through Kensington Park's Serpentine Gallery
Originally published by Architizer on March 19, 2013.
The lyrics of "Foggy Day In London Town" drifted into my subconscious as my goddaughter and I walked along the pathway in Kensington Park. We were on our way to the Serpentine Gallery when we both stopped dead in our tracks.
Before us, in the morning mist, were two enormous rocks, one balancing on the other. No doubt there was some sophisticated engineering going on, and the result was monumental, precarious, and poetic.
The work that so beguiled us turned out to be Rock on Top of Another Rock, by the Swiss duo Peter Fischli and David Weiss (who died last spring). Standing 18 feet tall,Rock, completed in 2012, expands upon the pair's lifelong obsession with stability/instability and counterpoints. Their famous Equilibres/Quiet Afternoon photographic series used everyday household objects in contorted assemblages of balance, capturing the moment before collapse.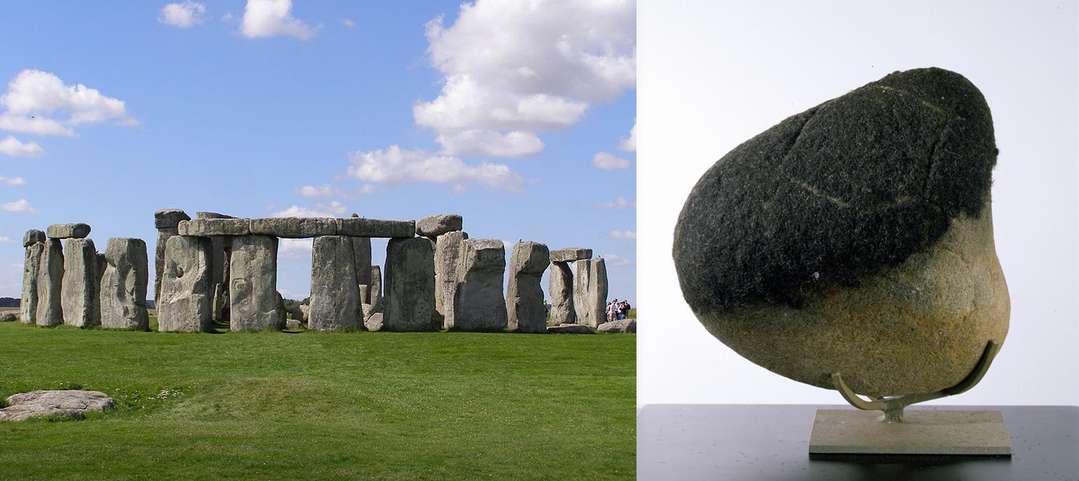 Stonehenge, photo via Wikipedia; David Hammons, Rock Head, 1998, via Museo d'Arte contemporanea DonnaREgina 
A catalog of references swam through my head and I explained to my precocious 9- year-old companion the importance of rocks in architecture and art. I started with the nearby prehistoric burial ground Stonehenge and finished with David Hammons' Rock Heads, made of rocks the artist collected in Harlem and onto which local barbers glued hair.
In her posh English accent, my goddaughter responded, "Well I think it looks remarkably like a duck."
"That's what's so wonderful about art: Everyone can interpret as they wish and there are no wrong answers."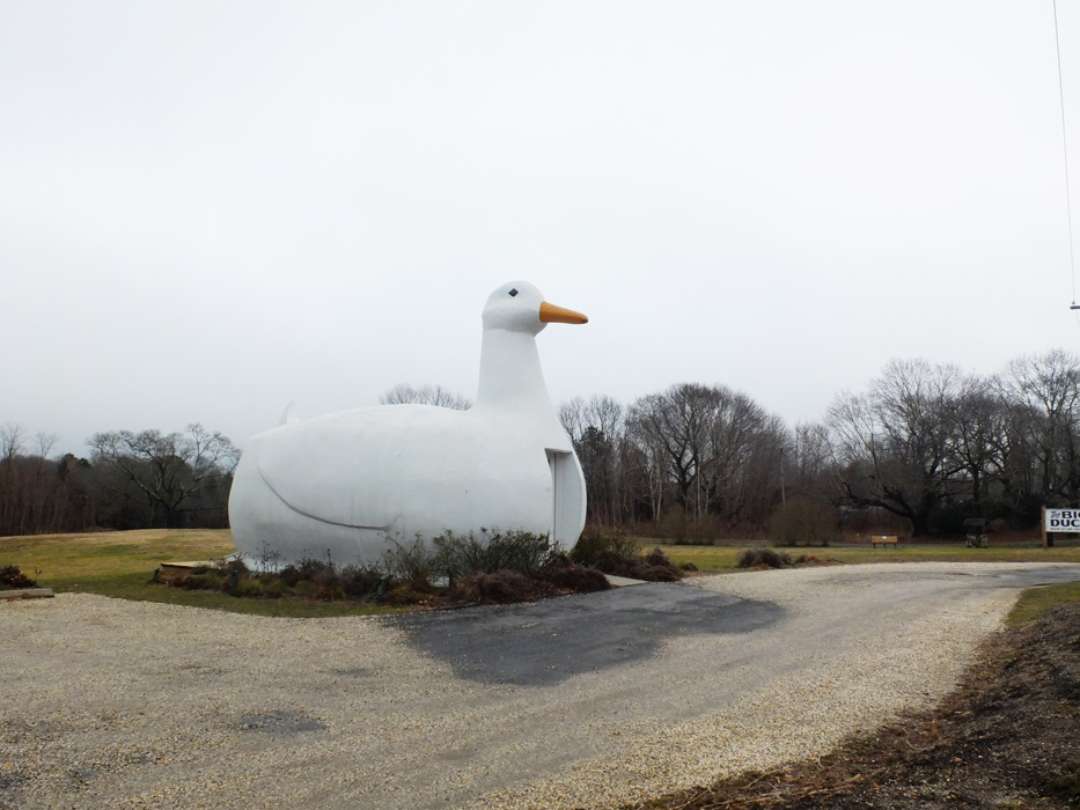 Photo by RAD
Days later, I looked up Rock on Top of Another Rock on the Serpentine Gallery's website. The project is introduced with this quote:
"In Norway and here, to put one rock on top of another rock in the wilderness is the first thing you do if you want to make a mark. When you walk and you want to find your way back … you make this mark. It is a very archaic, simple thing, but it is referencing the [Robert] Venturi duck. We wanted to make something that forces you to stop your car and get out to take a photograph." Peter Fischli
Goddaughter 1. Godmother 0.
Robert Venturi, along with Denise Scott Brown, first wrote about "ducks" in 1977′s Learning from Las Vegas. The seminal architecture book pronounced that there are two kinds of buildings: those that present themselves as a symbol of what they stand for (ducks) and those that take on a generic form and require signage (decorated sheds). Almost 40 years later, Learning from Las Vegas continues to rear its beaked head!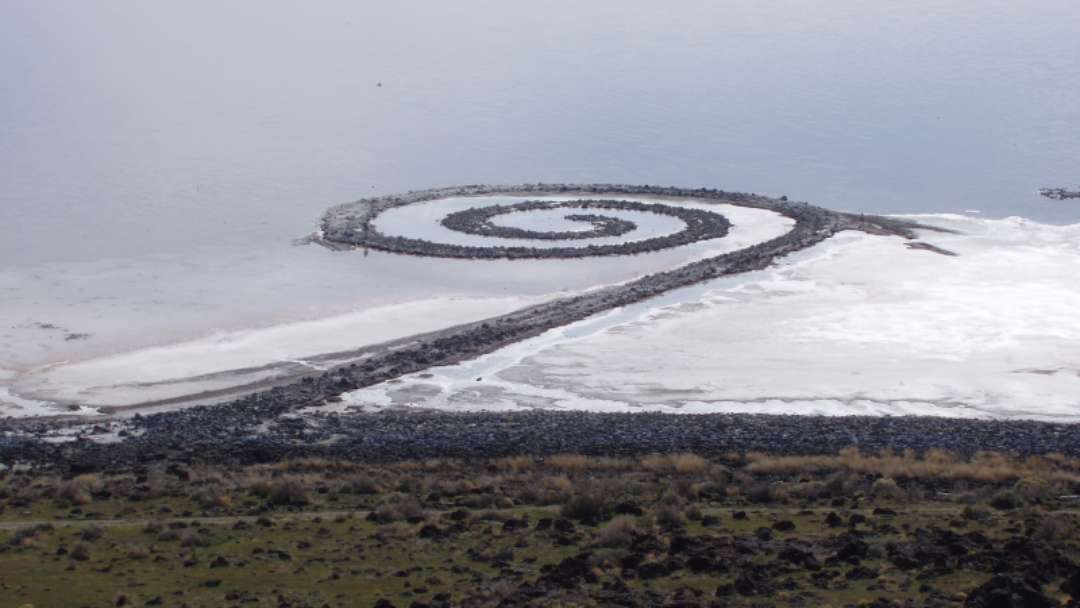 Robert Smithson's Spiral Jetty, photo via Wikipedia
If we are going to take a juggernaut axiom of architecture and apply it to contemporary art, we are left with the resulting hypothesis: If Fischli and Weiss's Rock on Top of Another Rock is a duck, and if Hammonds' Rock Heads are ducks, then the goose is Robert Smithson's Spiral Jetty.