SHoP's Barclays Center: More E.T. Than Blade Runner, And Totally Brooklyn
Originally published by Architizer on February 26, 2013.
The chanting started in the rafters—seats my companion characterized as so high you could touch God. "Brooklyn, Brooklyn, Brooklyn." The Nets were making a run in the fourth quarter with a couple minutes left, and they were three points down.
In Section 15 of the Barclays Center, we were rooting for the opposing team, the Houston Rockets. (Jeremy Lin was in the house, and he had brought out the Asian community who remain loyal to the former Knicks player after New York let him go to Texas with an unmatched lucrative package.)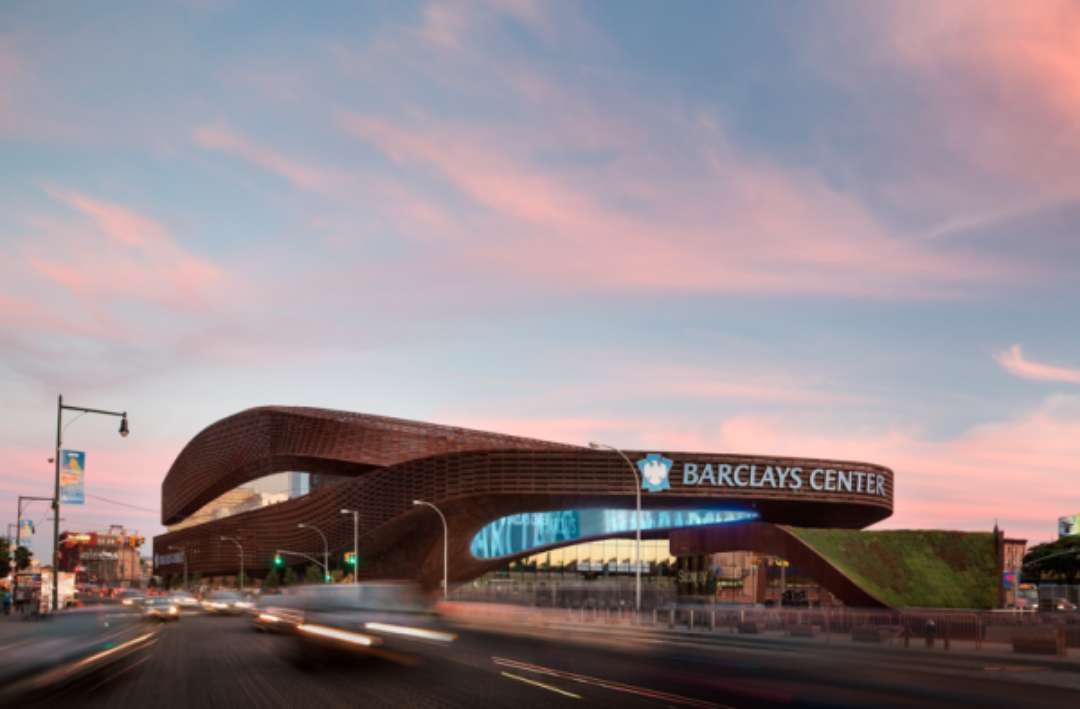 The stadium itself—designed by SHoP Architects—doesn't disappoint. The 12,000 Cor-Ten steel panels evolve into a parametric cladding that the lead architect has described as an UFO borne of Richard Serra and Chanel. Rebuking shiny-and-new, this weathered beast conveys a sense of legacy, a neighborhood stalwart that's been kicking around for decades. At night, the facade is an amorphous dark canvas lit by a linear rose-colored constellation. A dozen years on, SHoP's winning installation, Dunescape, for P.S.1/MoMA Young Architects Program, grows up.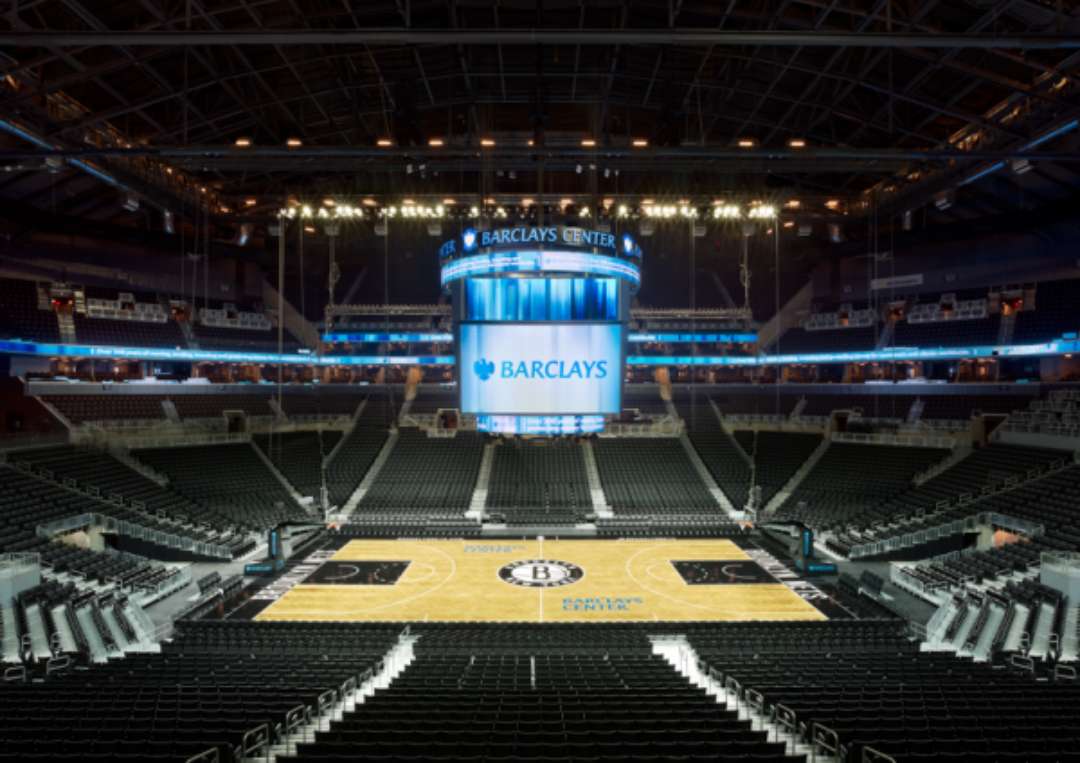 The welcome mat is the oculus entrance that cantilevers and spirals above with a bizarrely shaped electric signboard that, against all odds, is rather mesmerizing. Upon entering the lobby, there is a glassed-in, sunken practice court where the cheerleaders limber up for the games—and which makes for great people watching. Wrapping the stadium, the food concourse is an epicure's delight, filled with local favorites like Brooklyn Bangers, Habana Outpost, Fatty 'Cue BBQ, and Blue Marble ice cream. (I briefly wondered if I had accidentally stumbled into the Brooklyn Flea.)
The slate terrazzo floors are paired with gray panels and chocolate accents. The two distinctive features are the Star Trek strip lighting that hangs low and the angled double entrances to the men's and women's restrooms. The majority of the stadium is below ground level, and you can glimpse the high-definition scoreboard from the main entrance. The 18,000 seats are steeply raked, and yet it's far from the birds-eye-view that you might imagine. The dimensions result in something close to cozy.
The wails of "Brooklyn" waft down, but Lin and his teammates ignore the home crowd's roar, nailing a couple of consecutive three-pointers. The game-ending buzzer sounds, and Houston wins 106-96. We get our happy ending.
Though it aspires to Ridley Scott's dystopian Blade Runner, the Barclays Center is more like Steven Spielberg's heartwarming E.T. And that's a good thing for Brooklyn.