Olafur Eliasson Leaves Us Starstruck
Originally published by Architizer on December 11, 2012.
Ten years ago when I first met Olafur Eliasson,  I was star struck.  At the time, I was working with the architect David Adjaye, who was discussing a collaboration with the artist. Olafur invited us to visit his studio and I was taken aback by the generosity of space, by the young full-time staff of architects, engineers, artists and writers who were integral to his research and artistic practice, and by the cook who prepared lunch for everyone. As we toured this creative laboratory, exposed to a privileged peek of prototypes and experiments in progress, my notion of what an artist could do expanded exponentially.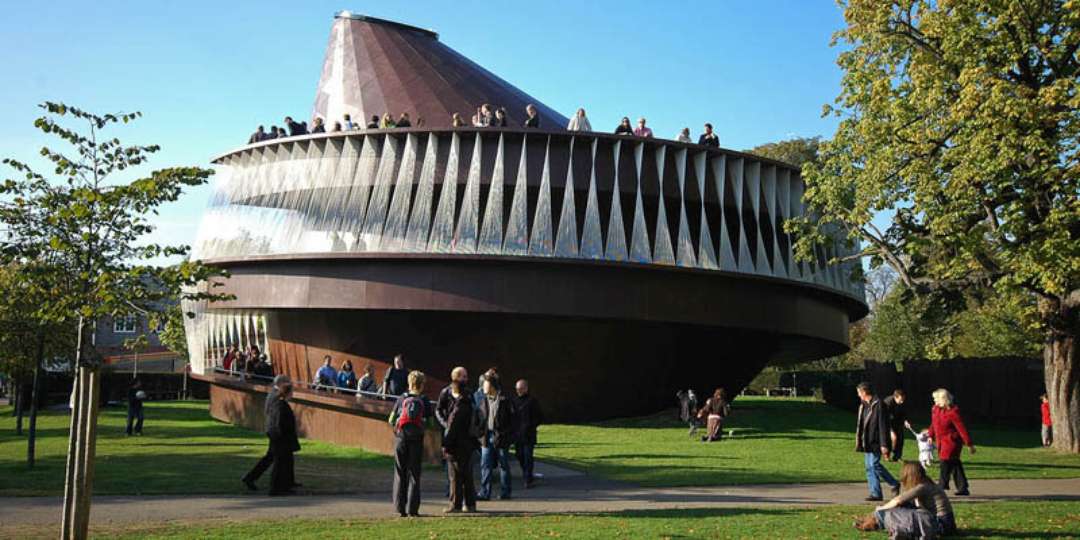 2007 Serpentine Pavilion
His life long obsession with light and atmosphere has produced some of the most memorable artworks in this century — The Weather Project at the Tate Modern, Waterfalls in New York City's East River and the 2007 edition of the Serpentine Gallery Pavilion.  He's performed the hat trick of the contemporary art world; critical acclaim, popularity with a general public and financial gain.
New York City Waterfalls; Photo: Vincent Laforet for The New York Times
Some major artists become collectors, developers or recluses. Olafur has leveraged his cache and network to give back.  In 2005, he and his wife Marianne Krogh Jensen adopted two Ethiopian children and started 121Ethopia, a foundation that provides resources to improve the physical and mental environments of orphans, many who have lost one of both parents to AIDS.  One to one (121) showcases the non-profit's formula — every dollar you donate, that entire amount is dedicated to a project.
Little Sun
This summer, on the occasion of the London Olympics, Olafur launched Little Sun, the ambitious enterprise to provide clean and affordable light to 20% of the world's population who don't have access to an electrical grid. He and engineering partner Frederik Ottesen developed a solar-powered lamp that is both functional and beautiful. Olafur describes the sun flower shaped light as a work of art, while many journalists have queried, "Well isn't this really design?"
Façade for Harpa Reykjavik Concert Hall and Conference Centre, 2011
The answer: who gives a sh!t?  What's attractive is an artist who has crafted a business model that he plans to subsidize for three years, and that in ten will be a self-sustaining endeavor, producing and distributing a low cost lamp to impoverished areas lacking infrastructure.  The project is trying to correct what Westerners take for granted — reading at night or buying goods at their store 24.
It's a little sun with big, big goals. Olafur has made a long-term investment which may prove to be a wild success or a grand failure.  Either way, I remain star struck.
GIFs by Chris Barley
Dancy party at Eliasson's studio