Making Spectacular Architecture A Reality: Arup's Rory McGowan
Originally published by Architizer on November 7, 2012.
I met Rory McGowan, an engineer and director of Arup China and Ireland, at the 2012 Architecture Biennale in Venice. I had just watched the premiere of Against All Odds, a documentary on the architect and former OMA partner Ole Scheeren. In the film Ole spoke at length about OMA's design and construction of the China Central Television (CCTV) building in Beijing, but I was astonished that he failed to mention the project's other principal designer, Rem Koolhaas.
As I was telling Rory this, he asked, in his lilting Irish accent, "Did he talk about Arup?"
"No," I said.
"Ah—that building wouldn't have happened without us!"
In 2002, OMA was invited to participate in two legacy competitions, the World Trade Center Design and the headquarters of Chinese media monolith CCTV. Rem believes China is the future, and Rory cites that half the world's built-environment stock exists in the country. The long-time collaborators abandoned the Big Apple to focus their attention on the "center of the world." After winning with their "let's reinvent the skyscraper" entry, Rory moved his family to Beijing and has spent most of the last decade overseeing one of the largest building teams Arup has ever assembled. He quips that it wasn't until CCTV popped up in an episode of The Simpsons that his two young sons applauded their dad's profession.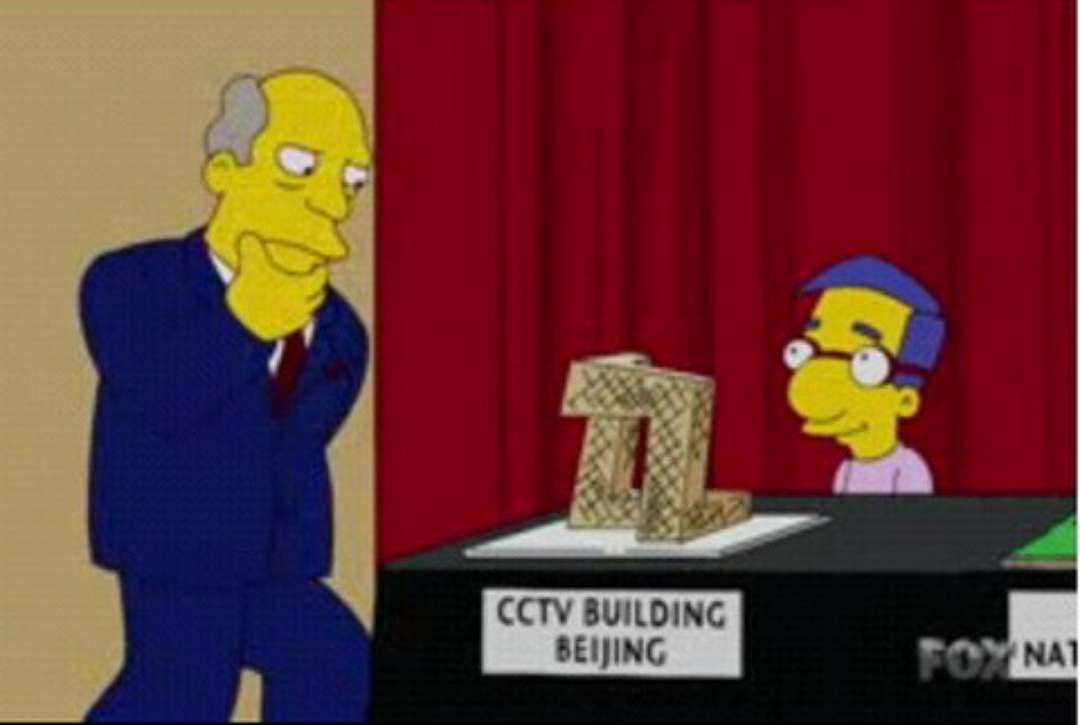 Engineers are a persevering lot—years of education and training and little glory compared with their architect pals. (Arup's former deputy chairman, Cecil Balmond, is an exception, even garnering a 2007 profile in the New Yorker. Halfway through the article, Rory makes a guest appearance, when he and Cecil take the writer on a hard-hat tour of a construction site.) But Arup, founded by Ove Arup in 1946 with a focus on structural engineering, has worked on some of the most famous buildings in the world, including the Sydney Opera House, the Pompidou Centre in Paris, and the Beijing National Stadium (or Bird's Nest) for the 2008 Olympics.
Indeed, Arup represents the apex of the engineering industry—a partnership structure that is famously equitable; the company allows its employees to take paid sojourns to seek new ideas or do charitable work, and gives them benefits galore. Rory has celebrated his silver anniversary at Arup, and with his innovative, sustainable work in China and other places embodies the firm's maxim: make a long-term investment in the people.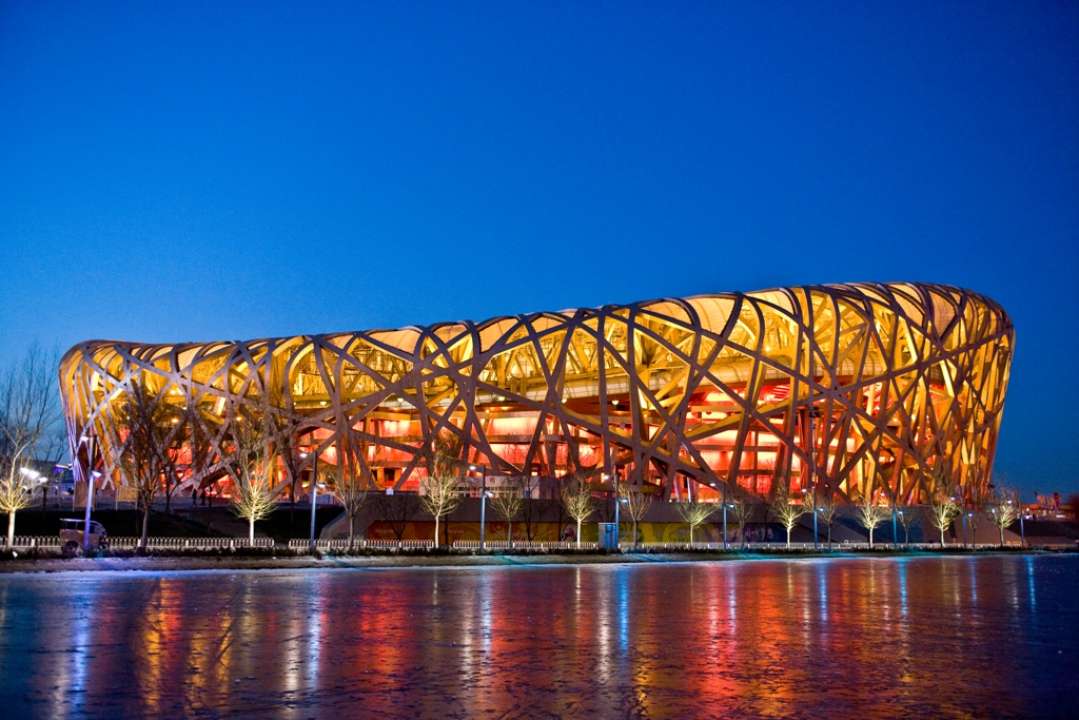 Chinese National Stadium. Photo via Irfannurdin's Blog
Mild-mannered and yet always up for the next party in Venice, Rory never fails to give credit where credit is due. He points out that it was Shohei Shigematsu (partner in charge at OMA New York) who came up with the "façade as structure" that ARUP spent the next six months researching and developing for CCTV. He relishes working with younger architects and seeks them out, helping them gain a more solid footing on large-scale projects. Early in his career, Rory volunteered in Cameroon and Tanzania, which inspired and taught him how to establish a long-term voluntary model for Arup. He leads two school projects in Northern India and Mongolia, where his teams study local building techniques and re-engineer those applications to sustain seismic shifts or improve general safety.
In 1970, Ove Arup gave a speech that remains required reading for new recruits. His vision established the core value "we shape a better world." Rory drank the Kool-Aid. We'd do well to do the same.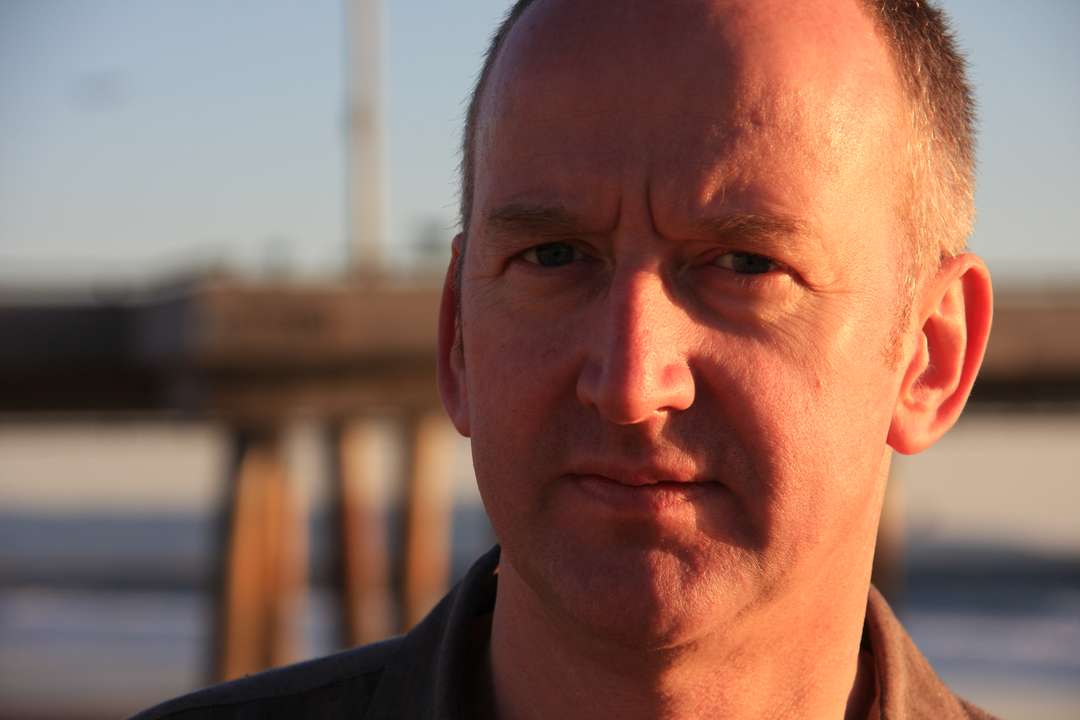 Photo via Arup